Happy Monday and what better way to start it off then 6 Awesome Swimming Pools Bertino Pool Service! Below is a list of awesome pools we found on google from around the world. We love doing pools and we have a great respect for other awesome companies around the world. This is a list of dream pools that we look up to. We applaud the hard work and awesome service that goes into each and every one of these. Your pool service is a big investment on your home so why not keep it looking flawless?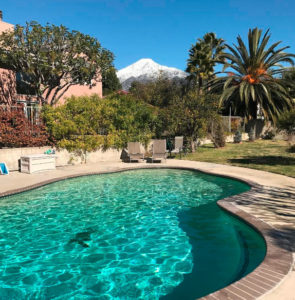 The Cabana Swimming Hole
A perfect getaway for any couple featuring two spots on each cabana. We can just picture anyone of our awesome clients vacationing here in this paradise!
Just like a page out of Hugh Hefners book. Relax here with your friends and party the night away in this cozy structure built for a playboy. These are 6 Awesome Swimming Pools Bertino Pool Service.
The Slip And Slide Wonderland
This is an awesome hotel pool in Hawaii with a cool slide. It also has a walkway to the center of the pool with a lit palm tree. Great summer retreat for the family. The pool service also look great!
6 Awesome Swimming Pools Bertino Pool Service
This swimming pool has an awesome rock formation with a waterfall. Nothing super special but looks like a great spot to hang out for the day!
A Lit Swimming Wonderland
This swimming pool service is so awesome! Lit up with LED lights, this pool is sure to amaze guest. Complete with a bridge, two slides, a jacuzzi and all the bells and whistles. Probabaly our favorite out fo the list!
Hotel Pool Service Slide And Waterfall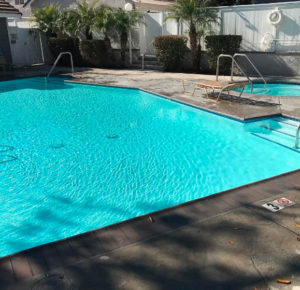 This is an awesome hotel pool deep in the woods of Northern California. Watch the bears and deers stroll by as you take a long dip in the pool. The gentle sounds of the waterfall make this an epic getaway spot for a chill day in California!
Bertino Pool Service has over 10 years experience in cleaning some of the nicest pools in Upland Ca. We specialize in pools, spas, jacuzzis and beautification of waterfalls. Do whats best for your pool by calling Bertino Pools today at (909) 240-8531. We looks forward to cleaning your swimming pool all year long!
6 Awesome Swimming Pools Bertino Pool Service
Follow Us on Google +  Follow Us on Facebook