"We take great pride in servicing your pool for your friends and family. All year long at affordable rates!"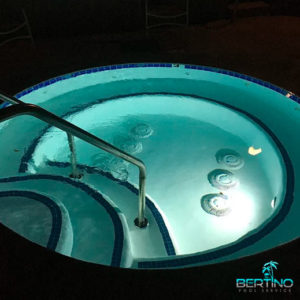 Hiring Bertino Pool service in upland Ca protects one of your most valuable investments your pool and/or spa clean and blue! We have 10+ years experience serving pools and spas in the Upland, Ontario, Rancho Cucamonga, Alta Loma & Surrounding Areas. We do some of the nicest, bluest pools in the Inland Empire! Keeping your pumps and pipes working properly and the chemicals balanced allows everyone to enjoy your pool or spa all summer and winter long, at affordable pricing. Do your research and always keep your maintenance up to date on your pool. Our friendly, hard working staff keep your pool blue and safe.
Why Choose Us? About Us Bertino Pools Upland Ca Pool Service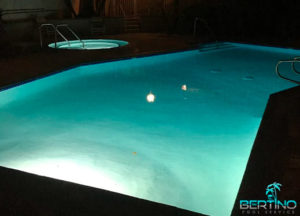 We offer weekly and montly services to maintain your pool, so you can enjoy it. Our work speaks for itself!. See our pool service gallery here. One of the many advantages to choosing Bertino Pool Service is that our owner Joel is always available. We brush pool walls and sides, we always skim the water surface for plants and debri, and scrub clean your beautiful water tiles that you love, we offer backwash filter and filter servicing quarterly, we also make sure to clean the pool floor and vacuum for the ultimate clean look. We not only keep your pool sparkling clean, but we also can repair and replace your pool equipment as needed. Our team of experts makes sure you get the quality service you expect from a swimming pool service company.