Equipment Repair And Professional Maintenance By Bertino Pools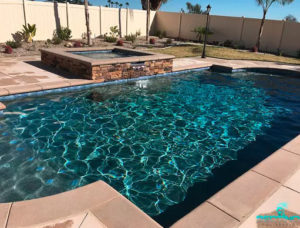 We love servicing pools and believe in keeping your equipment repaired frequently to maintain the best possible experience all year long. Dont worry weve got you covered when it comes to weekly service and we keep all your precious equipment clean, dirt free, rust free while cleaning filters, motors, timers and hoses. Bertino Pool Service prides itself on keeping our pools extremely blue and keeping the cost down on maintenance by checking equipment weekly for anything that doesnt function correctly.
Uplands #1 Choice For Equipment Repairs
We have serviced and maintained the following pool and spa related items for over 10 years strong:
Professional Pool Filter Maintenance
Polymer or Steel Pool Kit Panels, Braces & Bolts, we do it all
Timer Adjustments and Recommendations For Optimal Performace
Turnbuckle A-Frame Braces, Steel Pool Kits Only
Spa Piping and Plumbing Fixes
Coping – Everything from Bullnose or Cantilever
Salt Water Pools Of All Types
Pool Step – We do all sizes and shapes. Contact Us Here
Other Pool Services:
We Specialize In Weekly Equipment Maintenance
1.5 hp In-Ground Pool Kit Pump
Hydra Pool Liners and accessories
Pool Maintenance Kit
Chemical Balancing to ensure the perfect blue look
Swimming Pool Entry Handrail
Broeen Spa Pump repair and maintenance
Swimming Pool Ladders
We do all kinds of tile cleaning as well as algae removal
Handrail & Ladder Anchors
Keep your pool blue all year long
4 Escutcheons Equipment
Pool Main Drains Including draining and removal
Proper Timing adjustments for different seasons
Pool cover cleaning before winter
Safety Rope Kit & Rope Eye
Replacement Parts and any accessory needed we can provide
Rebar intallation and service
No job is too big or too small
Our professional staff of pool guys will keep your pool looking its best from the beginning of spring all the way through summer and through the winter. We pride ourselves on excellent service and strongly believe that equipment repair plays a huge part in why our clients choose Bertino Pools. Top-rated equipment service and repair company located in the foothills of Upland, CA.
Call Today 909-240-8531